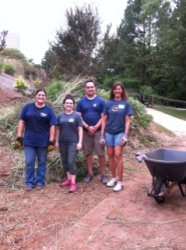 Service days provide Chamber members and their employees an opportunity to give back to our community, learn about a new organization and get to know fellow Morrisville Chamber members. Spend the morning learning about and volunteering at local non-profit organizations.
Are you a non-profit that has a service project?
Contact us
to learn more about participation.
Visit our
calendar of events
to learn more.